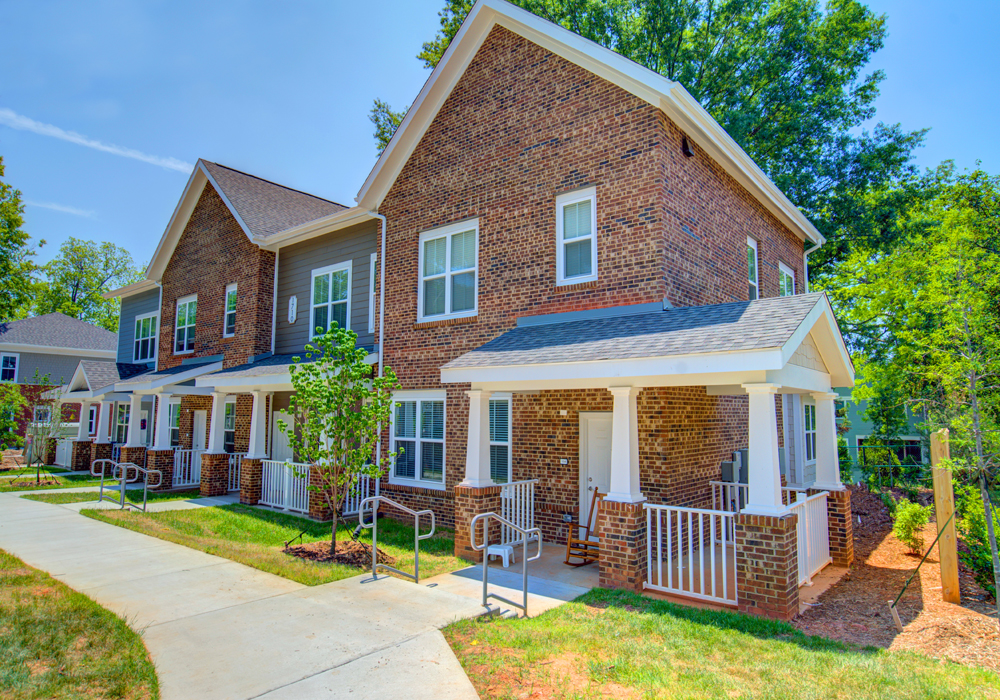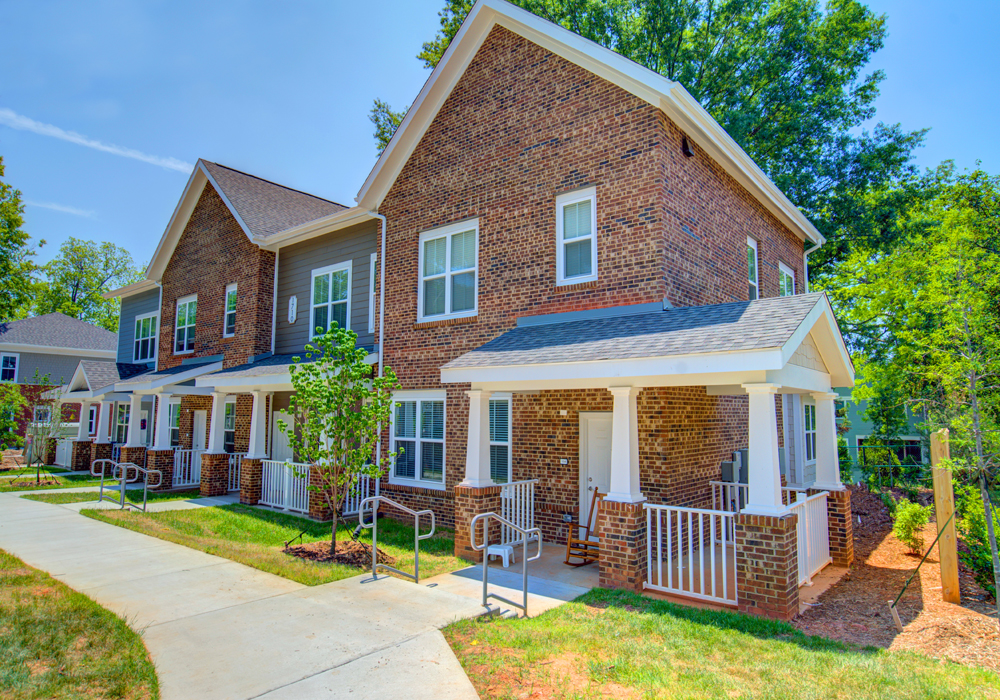 Oaks at Cherry
The Oaks At Cherry Apartments is located in Charlotte's historic Cherry neighborhood, the oldest African American community in Charlotte. Cherry is nestled between the Myers Park and Uptown areas of Charlotte. Today, the Cherry neighborhood is a mixture of the original affordable single-family homes, newer high-end single-family homes, condominiums, luxury rental units as well as affordable rental units. Neighboring homes sell in a wide range between $200,000 to $600,000. The Oaks At Cherry is a scattered site community consisting of 14 attractive newly built buildings that are tucked throughout the entire Cherry neighborhood. The Oaks At Cherry features beautifully landscaped grounds, well-lit tree lined streets, stunning views of Uptown Charlotte and a variety of impressive, well-appointed floor plans. The Oaks At Cherry is within walking distance to all Uptown Charlotte amenities; parks, shopping, restaurants and healthcare.
This property is two years old and is considered a C+ community, but a B+ in the affordable housing market predominately due to its location. The grounds and amenities are attractive and well maintained. The mature trees and landscaping create a neighborhood feeling in the heart of uptown. The exteriors are in excellent condition with brick veneer and hardy plank siding, featuring large beautifully maintained decks and patios. Drive by curb appeal is very good, with signage directing visitors to the Leasing office.
The Leasing Office is large, attractive, nicely furnished and includes a computer lab, a conference room, well-appointed fitness center, large open reception area and kitchen. The maintenance office is located on the back side of the building with a separate entrance and a separate maintenance shop is located off site, both are clean and well maintained.
Office Hours
Monday – Thursday, from 9 am to 5 pm
Property Information
Number of Units: 81
Bedrooms: 1, 2, 3, 4
Year Built: 2018
Property Location: Dilworth/Myers Park
Laundry Facility: In Unit Connections
Included Utilities: Electricity, Sewer, Trash Collection, Water
Community Type: Family, Seniors 55+, Disabled
Housing Type: Income Based Housing, Market Rate Housing, Mixed-Income
Management Company:
Community Information
Transportation (CATS)
Bus 6 - Baxter St & Torrence St | Bus 62x, Bus 14 - 3rd St & Queens Rd
Shopping & Parks
Target (0.5 miles) , Trader Joes (0.3 mile) |Charlotte Mecklenburg Library - Myers Park (1.2 miles) | US Post Office - McDowell - (1.0 mil) | Cherry Park (0.2 miles)
Schools
Eastover Elementary (K-5) | Sedgefield (6,7) | Alexander Graham Middle (8) | Myers Park High School (9-12)